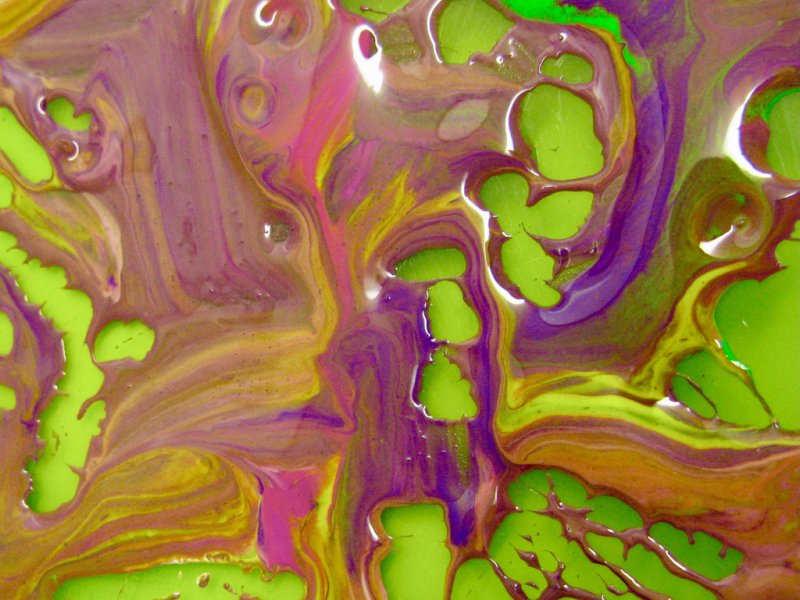 Where can we help: what impacts can culture and cultural heritage contribute to?
Returning to the question of 'what are the challenges and opportunities in the world, and what help, if any, could culture provide in responding to those challenges and opportunities?', we turn now to a rapid sweep through a selection of the impacts that have been noted and evaluated as having been achieved by and through culture and cultural heritage assets and activities. These impacts are presented here in the structure we use at World Pencil, including on the Creative Impact programme, based on how we provide guidance on harnessing culture. There is a huge range of studies and meta-studies from which advocates can draw evidence and cultural organisations can draw inspirations. (E.g. EEF Teaching and Learning Toolkit, Warwick Commission 2015, DCMS, OECD and UNESCO.) The point of summarising these studies here is to provoke consideration of how culture could help (below) with challenges and opportunities (previous pages).
Economy
Numerous studies have focussed on, measured and demonstrated the impacts that culture, including cultural heritage, have on local, national and international economies, often focussing on the direct, indirect and induced economic effects of culture-related spending and employment. In the UK, for instance, arts and culture contribute £7.7bn to GVA, and heritage contributes around £31bn. Arts, culture and heritage all have a significant role too in feeding the wider creative industries, which in the UK contribute over £110bn to the economy (around 6% GVA). In addition to this, a 2016 analysis by Nesta found that creativity had a direct impact on businesses outside the creative industries, including STEAM (science, technology, engineering, arts and maths) start-ups outperforming STEM ones (without the arts) by 8% in sales growth and 2% in radical innovations to market.
In particular, culture, cultural heritage and creative industries also play a huge role in tourism and this role has been significant in cultural policy for a long time. But the economic value of culture in other parts of the economy (e.g. health, education, local development, community cohesion, social protection etc. as covered below) is growing in its recognition.
Education
Clearly there is an 'intrinsic' dimension to cultural education – you can learn how to play the cello, or about the cultural traditions in a locality – but there is also a growing field of understanding, and evidence, around the instrumental impacts of culture on other areas of education. Cultural heritage, for example, has a strong role to play in education around cultures and societies, geographies and histories, citizenship education, tolerance, economics etc. Some cross-curricular arts approaches have been demonstrated to have a positive impact on reading and maths, and several studies have suggested links between music, ability and learning in maths, cognition and language learning. Arts and cultural heritage have been shown through numerous studies to provide effective strategies for developing mutual understanding of different peoples.
And cultural and heritage education can provide very effective 'carrying media' for skills development, including many so-called 21st-century skills: project-based learning, creative development, problem-solving, etc.
More broadly, cultural experiences feed our minds and the inner worlds of our imaginations – the worlds that give rise to our outer innovations and feed our productive creativity, the font of all human economic development and much of its wealth creation, although measuring that and putting a figure on its value is not straightforward.
Health and well-being
Cultural impacts on health and well-being is one of the fastest growing areas of cultural impact studies. Examples include the above-mentioned Dance to Health programme, which has now received over £2m in funding in the UK to support falls prevention in older people, which is now involved in the UK's All-Party Parliamentary Group on Arts and Health. Dance has been shown to support children's physical activity, and in to prevent psychosis in older people. Singing activities have been shown to be effective in addressing various lung disorders, including COPD, and drumming activities have been found to support various mental health conditions, including anxiety and inflammatory immune response. Some cultural experiences have been shown to reduce recovery times from clinical procedures, and visual art and local heritage have long been recognised as an important part of hospital and other care environments, and there are many more examples.
Transforming lives, citizenship, society
In the same way as it is difficult to measure culture's impact on the creative imagination and what it goes on to achieve, it is difficult to measure the often life-changing impacts that cultural experiences have on people, although social return on investment and other approaches have been successful in some cases. But cultural opportunities and experiences, cultural affirmation of ability, and establishing belonging through culture and heritage can have profound consequences, including for vulnerable people, some of who might otherwise have presented long-term costs to society. Examples include working with looked after children, those in the justice system, people not in education, employment or training, including the long-term unemployed.
Cultural approaches, well-operated, can transform people's confidence and self-esteem, without which they might achieve a small fraction of their potential. Cultural activities – as essentially about cultures and societies – can be effective at building civic responsibility, increasing volunteering and participation in democracy.
As mentioned above, there are many examples of cultural activities and approaches being successful at conflict mediation and resolution, often revolving around shared cultural heritages and using cultural activities to build empathy, understanding and respect.
As culture is in many ways what societies are – ways of connecting people (positive or otherwise) – culture and cultural heritage have a strong track record in a broader range of social impacts, including enhancing social cohesion, fostering social inclusion, developing community empowerment and capacity-building, developing civic pride and confidence etc.
Place-making and regeneration
The relationship between culture and cultural organisations and local development is centuries-old – the establishment of cultural institutions is chicken and egg with many great civic and urban developments in particular. But over the past few decades there has arguably been more deliberate, evidenced and on-purpose co-incidence of cultural and economic local development, and several of the case studies below are on this theme. Particularly in an era where, in many places, traditional manufacturing, coastal or farming economies are dwindling, at least in employment numbers, and new creative and tech industrial clusters are growing, there is a push to build thriving cultural centres which attract talent and skills from further afield than
traditional manual industries often needed to do.
Culture and cultural heritage in particular have had a profound impact in many places with regeneration of communities and localities, transforming communities with perhaps little sense of historic pride and sometimes community cohesion challenges, into places of inter-cultural celebration with strong roots to provide a foundation for sustainable development.
Environment, society and sustainable development
As described above, culture can play significant contributions to the environment and sustainability more broadly. There are notable examples – Rachel Carson's 1962 book Silent Spring, Al Gore's 2006 film An Inconvenient Truth, or BBC/David Attenborough's 2017 series Blue Planet II. These are significant waves on an estuary of other culture-based environmental change-making, feeding an ocean of potential. Cultural organisations, as sustainable development actors can and should ensure their own environmental negative impact is as low as possible. As agents of change, cultural activities – which are often highly effective, unignorable, immersive communicators – can be effective at raising awareness. But raising awareness is really only the first step towards impact. Cultural experiences – as personal, vivid and social participatory experiences – can be effective at changing hearts, minds and actions. With careful impact assessment as part of the approach, we hope this will be a significant growth area for the cultural sector.
Cultural impact case studies
Below is a selection of case studies, largely referenced through conversations leading to this chapter, that try to provide examples, from the UK and internationally, of cultural heritage for inclusive growth, where culture is harnessed on purpose.
The Bilbao Effect: transformational Guggenheim injection into a polluted industrial port in Northern Spain
Perhaps one of the most famous cultural regeneration examples in the world, Bilbao was a port and industrial iron-smelting city, with a heavily polluted river from industrial waste. The local authority decided it needed a fine contemporary art gallery to catalyse a complete rethink of this industrialised city (co-incident with the possible decline of the metal industry) and commissioned Frank Gehry to design the Guggenheim Museum, opened in 1997. In its first three years it raised over €100m in taxes for the regional government, covering the construction costs and leaving a surplus. In 2017, the museum had over 1m visitors, at least half of them from overseas – the third-highest number ever. Other cities the world over have PICSA index.
Turner Contemporary, Margate, England; Tate St Ives, Cornwall, England
Two further examples of the 'Bilbao Effect' can be found, both with galleries, in two formerly run-down areas in England – Margate in Kent, where the Turner Contemporary gallery was opened in 2011 – and St Ives in North Cornwall, where Tate St Ives opened in 1993. Both have had transformational impacts on the local pride, tourism, economic opportunity and inclusive development, creating new go-to destinations. But the inclusive growth job is not yet complete. As the BBC reports, the area around the Turner Contemporary is still in the poorest 1% in the country and whilst there is much new economic development, not everyone has benefited. Inclusive growth – yes; inclusive growth for all – not yet.
Blaenavon Industrial Landscape World Heritage Site, Wales
The Blaenavon Industrial Landscape World Heritage Site (BILWHS) in South East Wales was inscribed onto the UNESCO World Heritage List in 2000. The landscape is one of the best places to experience and study the Industrial Revolution at large, as it still has many of the mines (including a visitable coal mine), steelworks, houses, chapels, workmen's halls and other features. It lies within the South Wales valleys, a historic coal-mining region that suffered significant economic hardship with the reduction of the UK's coal industry in the 1980s.
The aim of the world heritage status programme has always been twin: heritage preservation and local economic development. 20 or so years later, the local government's planning documentation suggests that this is work in progress. The World Heritage Site has brought of £50m to the area since 2000, investing in the heritage asset, local community improvements and successfully attracting businesses to locate to the town. But there remain a number of key challenges for the future: declining town-centre footfall, limited local economic and employment opportunities, empty properties and unused historic buildings, poor condition of housing and facilities in the public realm. Many of these challenges are not unique to Blaenavon and can be seen across Wales and the UK.
Eden Project, Cornwall: former china clay pit turned botanic tourist hotspot
Another famous mine-based redevelopment is the Eden Project in Bodelva, Cornwall, and Eden has had inclusive growth at its heart from inception, with a life-long emphasis on community consultation, creating local employment and developing as a centre for learning, as well as building tourism and creating a unique biological conservation and experience landscape.
A 2009 independent evaluation found positive impacts from Eden Project on local visitors, employment and GVA, supply chains and local economy, image and perception, regeneration and property value, infrastructure, training and education.
Decide Madrid and the Plaza de España: 27,000 citizens remodel one of the city's major heritage centres
Decide Madrid is one of many large-city-based programmes for inclusive city and cultural planning: shifting decision-making, in this case for €100m annual budgets, from town planners to citizens. As part of this, 26,961 citizens were involved in making and voting on proposals to remodel Madrid's central square. The programme involves online platforms for voting and decision-making but also for design and delivery. Participatory budgeting attracted 45,522 people to get involved in its first year, and Decide Madrid now has 400,000 registered users in 2018.
Similar work has been undertaken in Paris, whose new mayor has shifted around 15% of the city's annual public spending budget to public-made decisions.
These are both good examples of inclusive growth at the large scale, both including culture and cultural heritage but as part of the bigger picture of metropolis development.
Atlas of Inequality: using granular data to identify how inclusive culture
MIT's Atlas of Inequality uses various forms of anonymised individual-level data, such as mobile phone signals, to trace the minute movements of individual people, mapped against socio-economic demographic data, to show the places that people visit most often in cities, including coffee shops, movie theatres, shops, restaurants and more. Amongst other things, the atlas shows how different social demographics access the provision around them. In some cities, poorer communities, for example, don't access 90% of the available opportunities, including cultural provision.
Dance for Health: dance-based falls prevention for older people rolled out by the National Health Service, England
Dance for Health, run by UK charity AESOP (Arts Enterprise with a Social Purpose), began through a pilot in 2015/16 which has been through several iterations of development and evaluation and is recently completed a £2m project supporting dance-based falls-prevention programmes in three NHS trusts in England. Critical to their success has been gathering evidence of sufficient robustness for clinical commissioners. Their early results indicated that dance-based initiatives could be more effective at addressing falls prevention, and cheaper, than the prevailing treatments used in health services, and they're now embarking on clinical-level randomised control trials to build a stronger evidence base, which may lead to becoming a universal service.
Dance for Health is an excellent example of culture on purpose – using dance to address a significant (and costly) health issue. They also have interesting findings to offer other comparable initiatives, including:
The importance of co-working between dance practitioners and health practitioners, so that each can complement the skills and experience of the other, working with what are often quite fundamentally different backgrounds and perspectives, to make a collective synergy;
The importance of evidence-gathering of the right level of robustness, to be able to even open the door to decision-makers in other sectors (in this case, health);
Sobering insights around funding: whilst Dance for Health and others have been successful in demonstrating cultural impacts relating to physical and mental health, and in showing their eligibility for social and community prescribing, this by no means always translates into then having access to health budgets for cultural initiatives.
Creative Impact: young people using arts and culture to raise awareness of oceanic plastic pollution
One of our own programmes at World Pencil, Creative Impact helps children and young people to run their own culture-based projects that have a measurable social or environmental impact.
For example, in a 2015 project, 60 primary-aged pupils created theatre shows, artworks, songs, placards, banners and a huge whale, and went on a march into their town to raise awareness of oceanic plastic pollution. This was shortly before David Attenborough's Blue Planet II was launched, and the issue become a prominent one in the public eye globally, so hopefully the children see themselves as having had a role in this too!
The Creative Impact approach places a strong emphasis not just on arts-based change-making but, as part of building a wider understanding and skillset, on researching the issues, understanding sustainable development, investigating culture's impact on addressing issues and challenges, young person-led project management, and evaluating their impact themselves. It is not (yet) an example of inclusive economic growth but a good example of culture-on-purpose growth in communities and young lives, with a strong aspiration that this will follow through into culture-rich change-making futures for these young people.
Noise Solution: using music technology to support young people in challenging circumstances
Noise Solution, based in the UK, are one of many organisations that have developed techniques and approaches that use participatory approaches, rooted in community music practice, and music technology to support young people in challenging circumstances, many with a wide range of behavioural and personal challenges.
What is notable about them for the present chapter, however, is their successful social enterprise model, indeed they describe themselves as ranking one of the 100 most successful social enterprises in the UK. Key to this success are evidence gathering and clarity of identity and purpose, as well as proven success in what they do, which have helped them to secure commissions from a variety of local authorities under agendas related to supporting young people in challenging circumstances, and, in some cases, addressing youth justice and antisocial behaviour.
Yurba Beuna Centre for the Arts (YBCA), San Francisco, USA
Opened to the public in 1993, YBCA was founded as the cultural anchor of San Francisco's Yerba Buena Gardens neighbourhood.
It is a good example of a hyper-local development in what has been a challenging, 'grungy' neighbourhood with lots of sex clubs and run-down areas. Around six years ago the centre consulted carefully to identify neighbourhood need, which was found to be nothing to do with arts, culture and heritage but access to food, especially fresh food for families, which couldn't be bought locally. Through a community buy-out, the Centre turned a redundant parking lot into a green allotment space, with a massive arts project, huge murals and lots of food partnerships with local and outside companies.
It's become its own ecosystem, which runs courses, grows vegetables, connects to environmental causes, and has through investigation of its own cultural heritage, has discovered a history of local agricultural growing.
Jaaga, Bengaluru, India: programmes and space for innovation building on local heritage
Bengaluru is a busy city in southern India. Jaaga is a community-run artist-heritage social enterprise which sets up tech spaces in reclaimed old buildings with a focus on arts for start-ups. One of the start-ups set up a farm and turned it into a training space, running an apprenticeship programme with young people, providing training for people in farming skills but also helping trainees to applying farm-based skills more broadly, and taking those skills into their neighbourhoods and communities. They have worked to build on the environmental heritage of the local area. They investigated the historical records related to the particular site of the farm – its history and heritage – for example, discovering old crops that used to be grown there – using heritage in the broadest sense to inform the design and development of the contemporary farm.
Amritsar Partition Museum, Punjab, India
Amritsar – 'the world's first partition museum' – is 28km from the India—Pakistan border, a partition created in the 1947 following the break-up of the British Empire and Indian independence, and one that has seen regular struggle and conflict to this day. The museum's building – the old town hall – used to be completely derelict and is now maintained by a trust, who started in the gardens, commemorating the site of a 1919 massacre. The trust was originally quite a traditional heritage trust but they then started to connect more with local people and to think differently about heritage, at which point they build the Partition Museum, which opened in 2016, and is in many ways a people's museum, which has been renovated by local communities.
It provides a good example of using a heritage asset (the town hall) imaginatively, creating local jobs and bringing in tourism to the city. They have a wide perspective on what heritage is: it is bricks and mortar and material heritage (including objects from the partition) but it's also people's stories, for which they run a large-scale oral histories programme about their experience of partition. It's the latter oral histories programme which has spread the museum's work globally – through pop-up museums all over the world – because there are other places that have experienced partition, including Manchester, which also has large Indian- and Pakistani-origin resident populations. The Partition Museum now has a 10-year MoU with the Manchester Museums.
Where the outcomes come out: active ingredients
There would be little point in weighing up the impact of cultural assets and activities, nor in perusing interesting case studies of those impacts in the flesh, if there weren't an interest or intention to do more of the same – to scale and transfer.
As mentioned earlier in this chapter, one of the failings of the common trajectory of activity->observed impact->evaluated impact->evidence->advocacy and fundraising->further activity is that it assumes the further activity can have the same impact as the original one – that cultural activities are transferable and replicable, but often they are not. Sometimes this lack of transferability is due to assets: Blaenavon and Eden both need their mines and not everywhere has a mine, which is obvious. But often it is due to activities: Dance for Health would obviously not the identical impact if it used visual art, but neither would it work if the dancers were focussed on reaching professional ballet standards, instead of understanding how to build physical strength in older people.
So it is critical to understand where the outcomes come out – where the outcomes are attached – what is responsible for achieving an impact – how culture makes the differences that it does. A whole global industry of evaluation, policymaking, funding, training, streamlining and delivering activity has grown out of this impetus to scale and transfer but the question of active ingredients does not have the centrality in this industry that, by rights, it should.
Hence, there is a risk of reading, for example, that 'museums can help with student engagement' rather than 'well-constructed, participatorily co-designed engaging experiences in museums and other stimulating environments can help engage students whose school experience they found boring': i.e. the active ingredients were not the museum itself, but the fact that the museum had built an experience through consultation and careful design, that it was participatory, not passive, and that this and other features provided a welcome contrast to a school environment which, for whatever reason in this case, did not work for a group of individuals, and that the same process might be undertaken in a swimming pool, castle, opera house or youth centre, as well as a museum.
It is these active ingredients that lie at the heart of cultural impact scalability. It isn't always possible, or straightforward, to make attributions of causal contribution to particular activities, nor is it always straightforward to communicate them (as the above two quotes demonstrate – it's much more tempting simply to say that museums can help with student engagement).
But without this attention, the scalability of cultural learning is much reduced: partly because it risks one person failing to scale the right bits of another person's practice; and partly, and of particular interest to cultural heritage for inclusive growth, because it may be possible to scale active ingredients from one place to another very different place. Not everywhere has a mine, but plenty of places can learn use the active ingredients of Blaenavon or Eden to make their own successful recipe. This raises an important question for building and scaling the cultural heritage for inclusive growth programme: what level or kind of heritage asset, as distinct from cultural activity, do new project locations need to qualify for inclusion?
Is the growth inclusive?
As illustrated in some of the case studies above, the growth attached to harnessing cultural assets and activities can be inclusive. But it is not always particularly inclusive, indeed in many cases it is likely not to be inclusive unless that inclusion is a founding part of the approach: inclusion is not necessarily innate to culture and cultural activity – it often needs to be developed on purpose and with concerted deliberate and strategic effort. And, it must be collaborative – working with and alongside community stakeholders throughout – not just consulting with stakeholder but genuinely collaborating with them. Related to this, many examples of culture-related inclusive growth are very localised.
Particular values of heritage: heritage as an active ingredient
This chapter looks broadly at culture in the round, rather than focussing on exclusively on cultural heritage, and this is not the place for a comprehensive audit of the impact of cultural heritage. But what is of particular value in heritage, from the perspective of active ingredients, purpose-orientation and, sitting round the table, looking at how a collective approach to a challenge or opportunity can be found?
"Heritage just gets to the heart of identity, place and belonging. It might be the building you're in, a box of vinyl, or something completely different. When people feel they belong, they will be braver and more likely to try new things. They will have more agency."
(A social worker supporting vulnerable people on an inner-city estate, responding to a question about 'what is important about heritage specifically', asked by Esme Ward, Direct of Manchester Museums, during her Clore Fellowship research for Heritage Lottery Foundation, UK. Personal Communication.)
Clearly, some of the impacts of cultural heritage are attached to particular heritage physical assets (buildings, objects etc.), institutions (museums, libraries etc.), or particular traditions (tribes, fashions, canons of works etc.) and these present, many of them, clear opportunities for harnessing cultural heritage for inclusive growth. But what about locations and communities where these heritage assets do not exist, or at least not obviously enough for community members to want to turn them into an inclusive growth opportunity?
"It's only if you can understand your heritage and where you've come from that you can make sufficient sense of the present as to make informed decisions or discuss the future in an informed way. If you just helicopter in without understanding the context, you don't make good decisions. This is the same in life-long terms, as it is in instantaneous ones."
(Anna Southall, former Director of the National Museum of Wales, and Vice Chairman of the UK Big Lottery Fund, personal communication.)
This paper has not majored on how you can harness a cultural heritage asset for inclusive growth but instead on how you could bring to the table a repertoire of cultural assets and activities, including heritage-related, with attendant active ingredients for impact, to respond to a particular challenge or opportunity. And here, it seems, lies the particular value of heritage: in providing at once a strong enabling foundation for development to be initiated (the growth component) and a collaborative, community-inclusive process with which it can be developed (the inclusive component).